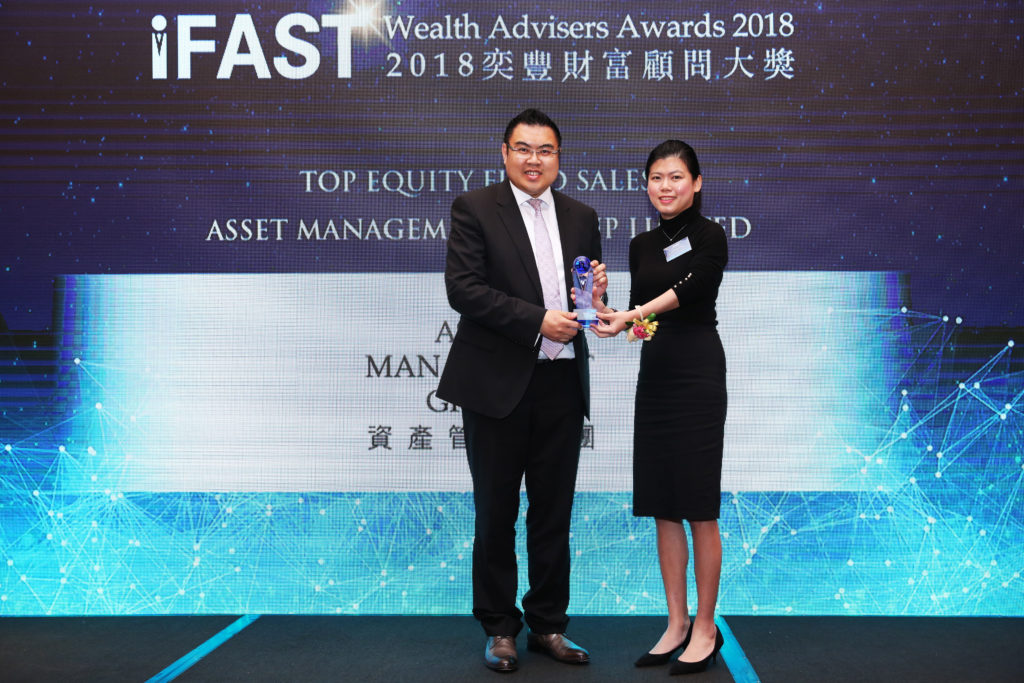 Asset Management Group has been rewarded the iFAST Wealth Advisers Awards 2018 – Top Equity Fund Sales.
This award is designed to recognize financial advisory firms within the industry that have the top equity fund sales. Thanks for the recognition from our clients and judges. We are committed to providing diligent investment strategy to meet clients' investment goals.
"As one of the longest-established IFA firms in Hong Kong, we pride ourselves on sticking to what we do best – being a trusted financial planner and investment adviser to our clients, and nothing else.
We have been able to not only retain but attract experienced advisers through the depth and breadth of what we can offer on the investment side, led by our Chief Investment Officer Wyman Leung and his team of experienced investment professionals."
~ Asset Management Group Limited